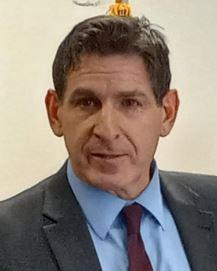 Schmdit Releases Statement Regarding Randall Rolison Case
The family of the Jamestown teenager killed on New Year's Eve when she was hit by a car transporter in the city are protesting that the driver is out on bail. In response, Chautauqua County District Attorney Jason Schmidt released a statement, saying he had requested a high bond and blamed bail reform and the low bond set by County Court Judge David Foley. . The crash claimed the life of 15-year-old Alexis Hughan. The driver, Randall Rolison, 58, is at risk of driving while impaired by drugs and leaving the scene of a traffic accident which resulted in the death of a person without reporting the accident to the police. He was also charged with three counts of having three unregistered firearms in his possession.
Here is District Attorney Jason Schmidt's statement:
A number of media outlets have asked me for a statement regarding the protest organized by Lexi Hughan's family and friends. Once a person is charged with a crime, they are arraigned, and during this arraignment process, the court determines whether to set bail and, if so, how much. I think at this point we are all aware of the changes to New York bail laws that went into effect over two years ago on January 1, 2020. These changes served to completely eliminate bail for certain categories of charges and to permit the imposition of bail on other categories as long as judges employ the "least restrictive means" to ensure the presence of a defendant at all pre-trial appearances trial and at trial.
In this case, Mr. Rolison was originally charged by police with the Class A misdemeanor of drug-impaired driving and the Class D felony of leaving the scene of a motor vehicle accident that resulted in the death of a person without reporting the accident. to the police. I've arranged a preliminary hearing on the felony charge so we can keep Mr. Rolison in custody for Grand Jury action. A bail request was then made by Mr. Rolison's lawyers, but before that request was heard, we obtained an indictment charging Mr. Rolison with an entirely separate matter with three counts of second-degree felony possession of a weapon, each a class C. felony. At the bail hearing for all charges – the charges related to Lexi's death as well as the separate firearms charges – we asked that bail be set at $500,000 in cash, or as subsidiary, a property bond of $1 million or otherwise $1 million partially guaranteed at 10%. We considered these amounts to be appropriate in the circumstances. Unfortunately, County Court Judge David Foley disagreed with our position and set bail for the charge to leave the scene at $35,000 in cash, or in the alternative, bail of property of $70,000 or otherwise $70,000 partially guaranteed at 10%, and set bail for the firearms charges charged. $50,000 in cash, or in the alternative, a real estate bond of $100,000 or otherwise $100,000 partially guaranteed at 10%. Subsequently, Mr. Rolison was released on bail and released.
If I understand the reports correctly, it is on Mr. Rolison's bail that the protest is focused. I understand why people are frustrated with bail laws, but until they are changed, all of us, including our judges, are bound to follow them. Remember that each of us enjoys the presumption of innocence on any criminal charge and the sole purpose of bail laws is to ensure that those charged with crimes appear in court as instructed. They are not intended to punish a person before his guilt beyond a reasonable doubt is established. I only point this out because it may sometimes seem to the public that our laws protect the accused more than the victims, but that is what our Constitution dictates. So while I understand and respect the protest organized by Lexi's family, I am focused on doing my job in the criminal justice system: pursuing criminal charges that are appropriate in the facts and circumstances and doing our best to ensure that justice is served. That's what we're doing here. From the very day of Lexi's tragic death, my office and I have been fully engaged in the investigation and in the process of developing and evaluating the evidence so that we make the right charging decisions when we present the case. matter to a grand jury. We are doing everything in our power to see justice done here and I only ask that the public not pass judgment until the case is closed; we are still at the beginning of a long process.
Photo by Dave Rowley