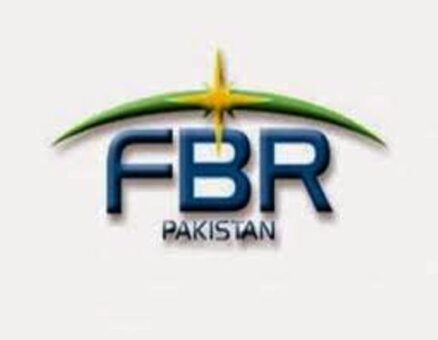 POS Invoice Verification for Pricing Program Increases by 63%
ISLAMABAD: Verification of invoices issued through point-of-sale (POS) by Tier 1 retailers jumped 63% in February 2022, the Federal Board of Revenue (FBR) announced on Wednesday.
The ongoing awareness campaign and awards program continues to grow as numbers continue to grow.
In February, FBR found that approximately 2,49,000 invoices were verified by customers who shopped at outlets integrated with the FBR POS system compared to 153,000 in January 2022.
READ MORE: Sales tax exempt on all petroleum products
Similarly, around 38 million invoices were issued by Tier 1 retailers that are onboarded to the FBR POS system in February, compared to 37 million in January 2022, although the current month is 3 days short of January.
About 4 million additional verified invoices would have been added to the count if 3 more days were available in February. The number of customers also increased from 27,000 in January to around 39,000 in February who successfully verified their bills.
READ MORE: LTO Karachi Surpasses Rs 1 Trillion Mark in 8MFY22
This is a phenomenal increase in audience participation and it is likely to continue to grow with each passing day. The second computerized ballot was held on February 15 (Tuesday evening) at the RBF headquarters in Islamabad with Finance Minister Shaukat Fayaz Tarin as guest of honour. It is very encouraging to see that people as a whole are enthusiastic about participating in this national call to duty.
Among the various innovative digital interventions carried out by FBR to maximize tax compliance through the automation of its operations and the facilitation of taxpayers, the point-of-sale system is a key initiative that aims to monitor the sales made by retailers of level 1 across Pakistan.
READ MORE: FBR registration made mandatory for housing projects
Adding value to this critically important sector and plugging revenue leakage, FBR has launched an aggressive outreach campaign on the national mainstream media to educate and urge consumers to ensure that the tax collected from of them at the point of sale is deposited in the Treasury and not pocketed by the retailers themselves.
In addition, the campaign also includes a prize program worth Rs 53 million to be distributed among 1007 lucky winners through a transparent computerized ballot to be held on the 15th of every month at the RBF headquarters in Islamabad.
This is truly an unprecedented example of involving citizens in tax compliance and raising awareness of their national responsibility not to pay their tax due, but also to protect it from theft on its way to the public treasury. .
READ MORE: Sindh High Court halts tax collection against SSGC
In its ongoing national awareness campaign, FBR has called on Pakistani citizens to actively promote a culture of tax compliance in the country. The country's leading revenue collection organization has suggested a three-pronged strategy to ensure that sales tax collected from customers at the point of sale can actually be deposited in the state treasury.
FBR proposed that people only shop at tier 1 outlets integrated with FBR POS system, require computerized invoice (Pakki Receipt) and finally check the same through FBR Tax Asaan app.
It is so reassuring to see that citizens have started to heed this call to national duty and demand a Pakki receipt at outlets. FBR has already distributed prizes worth Rs 106 million among the lucky winners of 2014 in two successive computerized ballots held transparently on January 15 and February 2022.
More than half of the lucky winners have already received the prize money transferred to their bank account. It is also worth sharing that people are showing a lot of interest in being part of the next computerized draw, which will take place on March 15, 2022.
This inspiring zeal and exemplary commitment shown by a large number of people as a whole testifies to their confidence in FBR and its innovative POS billing price system. The national spirit has already sparked an increased sense of responsibility among the general public to become guardians of their tax collected by retailers to ensure that it is deposited safely in the national treasury.
This innovative customer engagement initiative is poised to scale and accelerate the desired national momentum to promote tax compliance and dramatically increase revenue. It also aims to inspire people to play their role as responsible citizens and respectful taxpayers. The POS Prize Program offers people the opportunity to win cash prizes after shopping at Tier 1 POS integrated outlets by checking their receipts through the Tax Asaan app or SMS.
Furthermore, as a result of strict enforcement of FBR field trainings across Pakistan, out of approximately 4200 identified as Tier 1 retailers, more than 3600 have already integrated their business operations with the FBR POS system. Their 17,000 outlets with over 19,500 tellers are fully integrated with the POS system, allowing FBR to digitally monitor their sales and thus ensure that the sales tax collected from customers is actually deposited. to the public treasury, without fail.