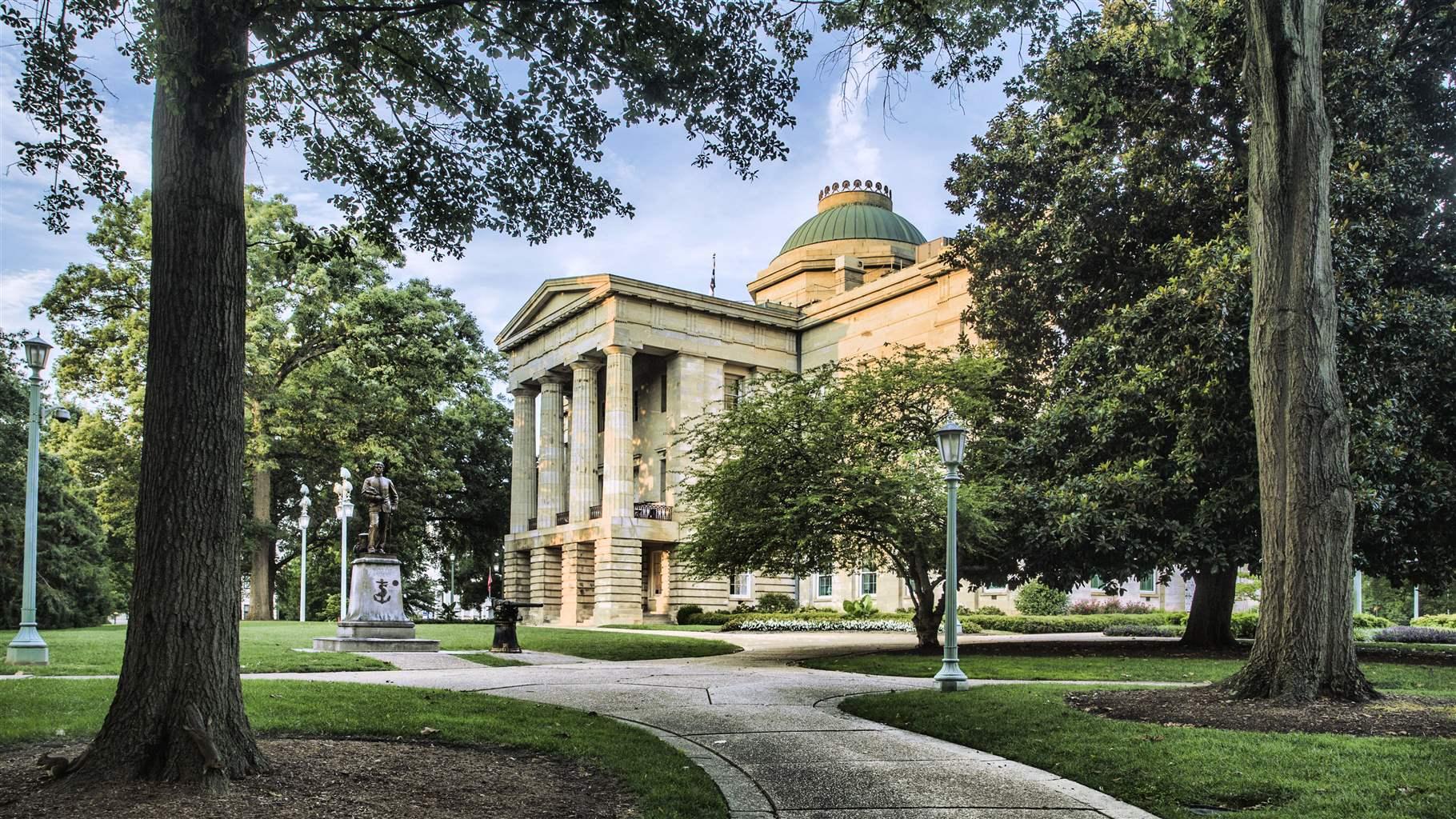 North Carolina funds data analysts and program evaluation to strengthen use of evidence
Leaders in North Carolina's executive and legislative branches are investing in more tools and personnel to study the impact of state-funded programs and determine how to deliver them more effectively to state residents.
The biennial budget of the Legislative Assembly, signed into law by Governor Roy Cooper (D) in November 2021, included several "good governance" provisions recommended by the state's Office of State Budget and Management (OSBM). These include 16 new positions for data analysts and auditors, a $1 million fund for competitive evaluation and research grants, and requirements to evaluate specific programs. These engagements expand the state's evidence-based policymaking efforts that have also included cost-benefit analyses, program evaluations, and research partnerships.
Cross-divisional commitment to use evidence to assess performance
In 2020, OSBM convened a Performance Management Academy train agency analysts to use research methods with internal information sources to strengthen strategic planning efforts. Experience has shown policy makers that some agencies need more research staff than others. In response, OSBM leaders advised that the Legislative Assembly fund additional positions for data analysts and performance auditors in the agencies with the greatest deficiencies. Such staff funding can help governments mitigate risk by ensuring that agencies use administrative data to understand how their programs are performing and that annual budgets are focused on programs that have proven to be effective.
The executive found bipartisan support for these positions and dedicated funds for assessments and research. Leaders from the Governor's Budget Office have built relationships with lawmakers by holding one-on-one meetings, testifying in committee, and communicating the purpose and value of these measures.
State Rep. Dennis Riddell (R) backed efforts to put more emphasis on evidence as a member of the Governor's Advisory Committee on Performance Management and the Mixed Commission of Legislative Control over the General Government.
"It's something that everyone can accept. It's not partisan to see that if we don't waste a dollar here, we get a dollar there," Riddell said. "The people who pay the bills deserve to know that we're going to fund a program not because we've always done it, but because it has proven to work and delivered on its promises.
The new investments also build on OSBM's "operational excellence" services to agencies, which include strategic planning, a Results First initiative, regulatory analysis and impact analyses. Separately, the Office of Strategic Partnerships (OSP) within OSBM develops, initiates, and supports partnerships between agency staff and the state's research and philanthropy sectors.
Adding program analysts and auditors will improve accountability
The budget approved last fall added nine full-time equivalent program analyst positions and seven internal auditor positions in six agencies: the Department of Administration, the Department of Commerce, the Department of Information Information, the Department of Military and Veterans Affairs, the Department of Public Affairs Instruction, and OSBM. Some will be used to "implement evidence-based program design and management," according to the appropriations act.
The positions are for people with a background in research, science and evaluation. Since the law directs agencies to fill positions in conjunction with the OSBM, budget and executive staff provided suggestions for job descriptions and assisted with job interviews.
Kristin Walker, deputy budget director at OSBM, said she expects investments in an evidence-based approach to "provide better information for government planning and decisions. This will help us to be more accountable in how taxpayers' revenues are spent.
Later this year, OSBM leaders intend to create a research working group to bring agency staff together to share lessons learned and best practices. This process will begin with roundtables for research scientists, data analysts, and program auditors to discuss their current needs and solutions to pursue their learning, monitoring, and planning goals.
New grant fund will encourage collaboration with external research partners
The legislature also authorized a new fund for OSBM to provide $1 million in grants over two years to state agencies for research and evaluation. Policymakers want these grants to be used by or by agencies to partner with North Carolina research institutes to conduct studies that directly inform policy and program decisions.
"We are building on the great work we are already doing with strategic partnerships where if we have a problem or a question within the state government, we could find a researcher or someone who is an expert in this domain, we can match them," said Charles Perusse, the state budget director. "And it gives us the opportunity to take our assessment efforts to another level."
North Carolina state agencies and researchers can learn about research partnership opportunities and find potential partners through the NC Project Portal, launched by OSP in February. Agencies post their assessment and research needs for academics and others to review and respond to when they see an opportunity to partner and provide expertise related to the stated need.
"I hope the portal can be a mechanism to maximize a meaningful and substantial partnership between state agencies and researchers and minimize the work required for potential government and research partners to identify and initiate a collaboration," said Jenni Owen, director of the Office of Strategic Partnerships.
The credit measure also provides for the financing of specific results evaluations for several programs that the State has piloted or that agencies have set up in recent years. Programs reflect a range of services, including smoking and smoking cessation programs, foster care and youth transition services, a veterans healthcare program, and fresh water treatment .
By funding staff positions and grants for evaluation and research, North Carolina has strengthened its ability to generate vital information for program and policy decisions. This will help ensure that public resources are allocated in a way that produces beneficial results.
Steve Lize and Alex Sileo work on state partnerships for The Pew Charitable Trusts Results First initiative.