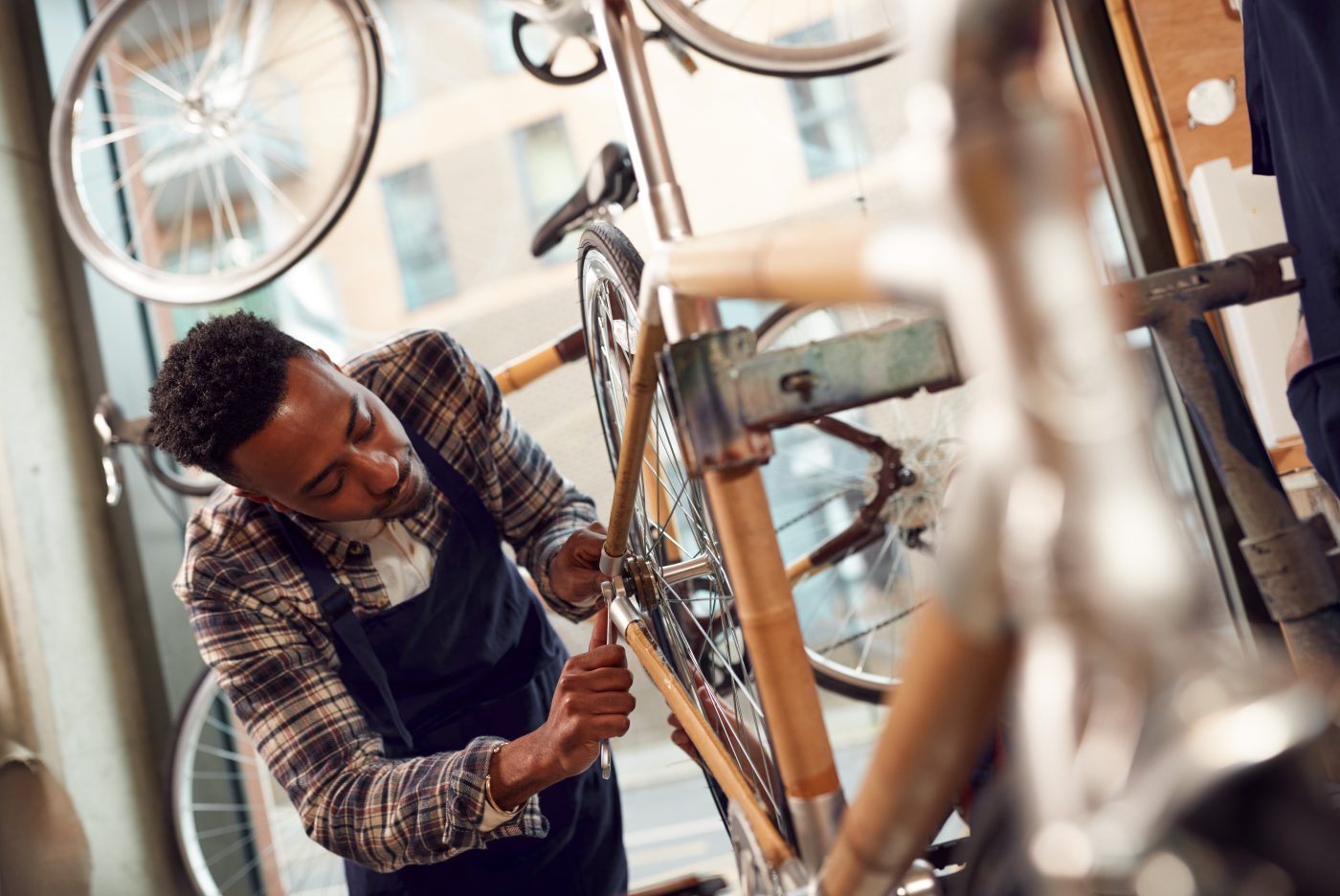 Is a merchant cash advance right for your business?
A merchant cash advance, also known as an MCA, provides alternative financing to a traditional small business loan. With an MCA, a company gives you an upfront sum of money that you repay using a percentage of your debit and credit card sales, plus a fee.
Merchant cash advances are best for small businesses that need capital immediately to cover cash shortages or short-term expenses. But this type of financing can carry triple-digit annual percentage rates and create a difficult debt cycle. As a general rule, you should consider all other small business loan options before an MCA.
Here's what to know about merchant cash advances, how they work, and what to keep in mind before choosing one for your business.
We'll start with a short questionnaire to better understand your unique business needs.
Once we discover your personalized matches, our team will consult with you on the process to follow.
How Merchant Cash Advances Work
A merchant cash advance company provides your business with a lump sum of capital. But an MCA is not a loan. Instead, this vendor buys your future sales, and you'll use those sales to repay the funds, plus fees.
Merchant cash advance repayments can be structured in two ways:
Percentage of debit/credit card sales
This is the traditional way an MCA is structured, in which a merchant cash advance provider automatically deducts a daily (or weekly) percentage from your debit and credit card sales until the advance is repaid in full.
Unlike other types of business loans, merchant cash advances do not have typical repayment terms. Repayment periods are based on your sales and can range from three to 18 months; the higher your credit card sales, the faster you will repay the advance.
Fixed withdrawals from a bank account
Merchant cash advance companies can also withdraw funds directly from your business bank account. In this case, fixed repayments are made daily or weekly from your account, regardless of how much you earn from sales, and the fixed repayment amount is determined based on an estimate of your monthly earnings.
This type of MCA repayment structure allows you to calculate exactly how long it will take to repay the advance based on the amount borrowed and may be better suited to businesses that are not heavily dependent on debit and credit card sales.
Merchant Cash Advance Rates and Fees
Instead of a traditional interest rate, merchant cash advance companies charge their fees as a factor rate. Factor rates typically range from 1.1 to 1.5, varying depending on the vendor's rating of your business.
The factor rate you receive will likely depend on your:
Businesses whose ability to repay looks riskier will likely receive higher factor rates and pay higher fees accordingly.
The factor rate also does not include any additional fees the merchant cash advance company may charge you for working with them, such as administrative fees or underwriting fees, which will increase the total cost of your funding.
Calculate the cost of a merchant cash advance
To calculate the cost of a merchant cash advance, multiply the amount received by the factor rate. For example, if you are approved for a $50,000 advance at a factor rate of 1.4, your total reimbursement amount will be $70,000, which means you will pay $20,000 in fees.
But to understand the total borrowing cost of a merchant cash advance, you still need to calculate the factor rate and additional fees into an APR. It will also help you determine how long it will take to repay the advance in full.
Let's see what this MCA looks like if the vendor deducted 10% of your monthly credit card sales until you repaid the full $70,000 based on different revenue amounts:
| | |
| --- | --- |
| MCA Details | |
| If your monthly credit card sales are $100,000 | |
| If your monthly credit card sales are $70,000 | |
In this example, paying off debt faster actually leads to a higher APR. If your sales are lower, your APR goes down – but it takes longer to pay off the debt. In both cases, you will still pay the same fees. However, the different APRs show how expensive a cash advance from a merchant can be.
Use our MCA calculator below to compare the cost of a merchant cash advance with other business loans.
Advantages and Disadvantages of Merchant Cash Advances
Advantages
Quick to finance. You can apply for a merchant cash advance online – and get approved quickly – usually with minimal documentation required. Many MCA providers offer financing within 24 hours.

Flexible requirements.

Merchant cash advance companies can work with businesses with bad credit, startups, as well as those with previous financial difficulties. Additionally, ACMs generally do not require physical collateral. Providers will likely consider traditional business loan requirements, but may focus on your debit and credit card transactions or your business revenue. Of course, the better your qualifications, the better the factor rate you can receive.

Refund based on your sales. Unlike other types of business financing, your repayment schedule is based on a fixed percentage of your sales, so payments adjust based on your business performance.
The inconvenients
Dear. Compared to other types of business loans, such as online term loans or business lines of credit, whose APRs typically range from 9% to 99%, MCAs are one of the lowest forms of financing. more expensive. APRs on merchant cash advances can be as high as 350%, depending on factors such as the lender, amount of advance, fees, repayment term, and business revenue. Also, unlike traditional interest rates, factor rates can make it more difficult to determine exactly how much an MCA will cost you.

Frequent repayments and danger of debt cycle. Merchant cash advances are repaid daily (sometimes weekly) and payments are deducted directly from your incoming sales, which can seriously affect your cash flow. The high cost, coupled with frequent repayments, can easily trap you in a cycle of indebtedness that is hard to break, especially if you need another advance after taking out one and cannot avail of other options. of financing.

No prepayment advantage. Since you have to repay a fixed amount of fees no matter what, you can't save on interest by prepaying, unlike traditional amortizing loans.

Confusing contracts. Merchant cash advance contracts can be confusing, especially given the nature of factor rates and repayment schedules that are based on percentages of your daily sales. MCA providers also typically do not provide APR in their agreements, making it difficult to compare these products with other types of financing. Although some states have taken steps to mandate transparency among MCA companies in recent years, vendors have consistently been criticized for unclear and difficult-to-understand agreements.

No federal regulations.

Unlike traditional loans, merchant cash advances, which are structured as commercial transactions, are not subject to federal regulation. Instead, MCAs are regulated by each state's Uniform Commercial Code. This limited regulation has often led to companies falling victim to predatory companies that use deceptive marketing and sales tactics, offering instant approvals and funding.
Alternatives to MCAs
As a general rule, before turning to a merchant cash advance, you should research other financing options. If you're a new business, have bad credit, or need financing fast, some online lenders may still offer small business loans worth considering.
For example, OnDeck offers online term loans for businesses with at least one year in business, a minimum credit score of

625

and at least $100,000 in annual income. These loans are available for amounts up to $250,000 with terms up to 24 months. Reimbursement can be daily or weekly and APRs vary from

29.9

% at

97.3

% (based on loans issued during the six months ending March 31, 2022).
Start-ups, on the other hand, could turn to Fundbox, which offers lines of credit up to $150,000. To qualify, you'll need a minimum credit score of 600, at least six months in business, and at least $100,000 in annual income. Fundbox lines of credit require weekly repayments and have terms of 12 or 24 weeks. APRs range from

10.1

% at

79.8

%.
With both of these lenders, you can apply for financing online and receive funds the next business day. And, while the qualification requirements may be higher than some MCA providers, the cost of borrowing will likely be much lower.