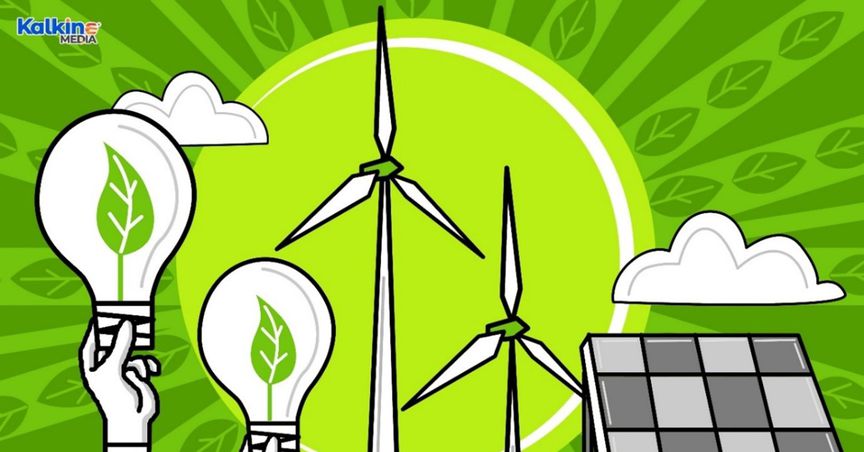 5 Canadian stocks to watch after the fall economic statement
In the face of rising pollution levels, economies are striving to move towards greener solutions globally. This has led to an increase in clean energy stocks in recent years.
Meanwhile, Finance Minister Chrystia Freeland announced that Canada would introduce refundable tax credits for investors in battery storage, net zero technologies and clean hydrogen. Tax credits will amount to up to 30% of investment costs.
In addition, she also mentioned the launch of a growth fund by the end of the year with a capitalization of C$15 billion. This fund will help investors de-risk their investments in new technologies and infrastructure.
As an investor, make sure you understand the current technicalities of the industry as well as past performance. Also, look for external factors that may impact stocks over the long term.
There may be some challenges when picking your stocks, but look for broader insights and opportunities at the right time.
Here, we take a look at five clean energy stocks with their recent financial highlights:



Boralex Inc. (TSX: BLX)
Boralex is an electricity producer whose activities are based in Canada. It is committed to the development of renewable energy. Additionally, it operates in the United States, United Kingdom, and France. Boralex has power generation assets in four segments: thermal, wind, hydroelectric and solar.
In Q2 2022, Boralex's operating income increased by 89% to CA$45 million from CA$24 million in Q2 2021. EBITDA also increased to CA$121 million from CA$106 million for the same comparative period . Boralex reported net income of C$14 million versus a net loss of C$12 million. Operating cash flow also increased to C$86 million from C$66 million.
As of June 30, 2022, cash and cash equivalents increased to C$701 million from C$256 million as of December 31, 2021.
Boralex pays CA$0.165 per share as a quarterly dividend to its shareholders. The company's dividend yield is 1.716% with five-year dividend growth of 3.62%.
On July 4, 2022, Boralex announced the acquisition of the interests of Infinergy.
Ballard Power Systems Inc. (TSX: BLDP)
Ballard is engaged in the proton exchange membrane fuel cell. In addition, it is about commercialization and development of the electrical system. The company is mainly engaged in the sales and service, development, manufacture and design of PEM fuel cell products for different applications. Ballard also focuses on materials handling, heavy duty engines and stationary power generation.
In the second quarter of 2022, Ballard Power's total revenue was US$20.9 million, with a year-over-year (YoY) decline of 16% in the quarter. last year. Total operating expenses and cash operating expenses increased to US$38.5 million and US$32.1 million, respectively, for the same comparative period.
There was a decrease in the company's cash reserves which was reported at US$1,004.6 million from US$1,246.8 million.



Polaris Renewable Energy Inc. (TSX: PIF)
Polaris Infrastructure Inc. deals with hydroelectric and geothermal projects and participates in their development, exploration and acquisition.
As of September 30, 2022, Polaris' total revenue declined which was reported at US$14.5 million from US$14.8 million in the prior year quarter. Adjusted EBITDA was noted at US$10 million from US$10.9 million.
Polaris Infrastructure's total assets increased from US$4,870.3 million to US$5,093.4 million. Total liabilities also increased to $4,062 million from $3,645.1 million.
Polaris announced a dividend of $0.15 per share to its shareholders on a quarterly basis. The company's dividend yield is 5.054%.



Xebec Adsorption Inc. (TSX: XBC)
Xebec Adsorption Inc. deals in compressed air and gas equipment. It is engaged in the engineering and design of equipment necessary for filtration, dehydration, separation and purification. The company's portfolio includes biogas purification, engineering services, air dryers and compressed gas filtration.
In the second quarter of 2022, Xebec's revenues were recorded at C$44.5 million compared to C$32.7 million in the second quarter of 2021. Xebec's net debt decreased to C$37.8 million, compared to 43.4 million Canadian dollars for the same period. Adjusted EBITDA loss decreased from C$5.2 million to C$12 million.



Loop Energy Inc. (TSX: LPEN)
Loop Energy Inc. is engaged in hydrogen fuel cells and is engaged in its manufacture, supply and development. It supplies these fuel cells to electricity manufacturers. The Company's portfolio includes two products: fuel cell stacks and fuel cell modules.
In the third quarter of 2022, the company's revenue was C$1.4 million. Loop Energy's net loss increased to C$9.8 million from C$6.5 million for the same comparative period. Cash and cash equivalents also fell to C$36.94 million from C$77.81 million.
The chart below shows the changes in Loop Energy Inc.'s total assets between two periods.
Conclusion
The world is moving towards net zero emissions and sustainable energy. It also made investors alert and aware. Dependence on clean energy is a factor to consider when selecting your stocks. Businesses are finding their ways to keep up with changing trends.
Whenever you select your energy stocks, go beyond the parameter of financial data and ratios.
In the long term, energy stocks could depend on these factors for their growth. Along with this, add the diversification factor to your portfolio as this is a dynamic world in which to operate. Taking advantage of a variety can help reduce the risk you may be exposed to in the future.
Please note that the above content constitutes a very preliminary observation based on the industry and has a limited scope without any fundamental evaluation or in-depth technical analysis. Any interest in stocks or sectors should be carefully assessed taking into account the associated risks.